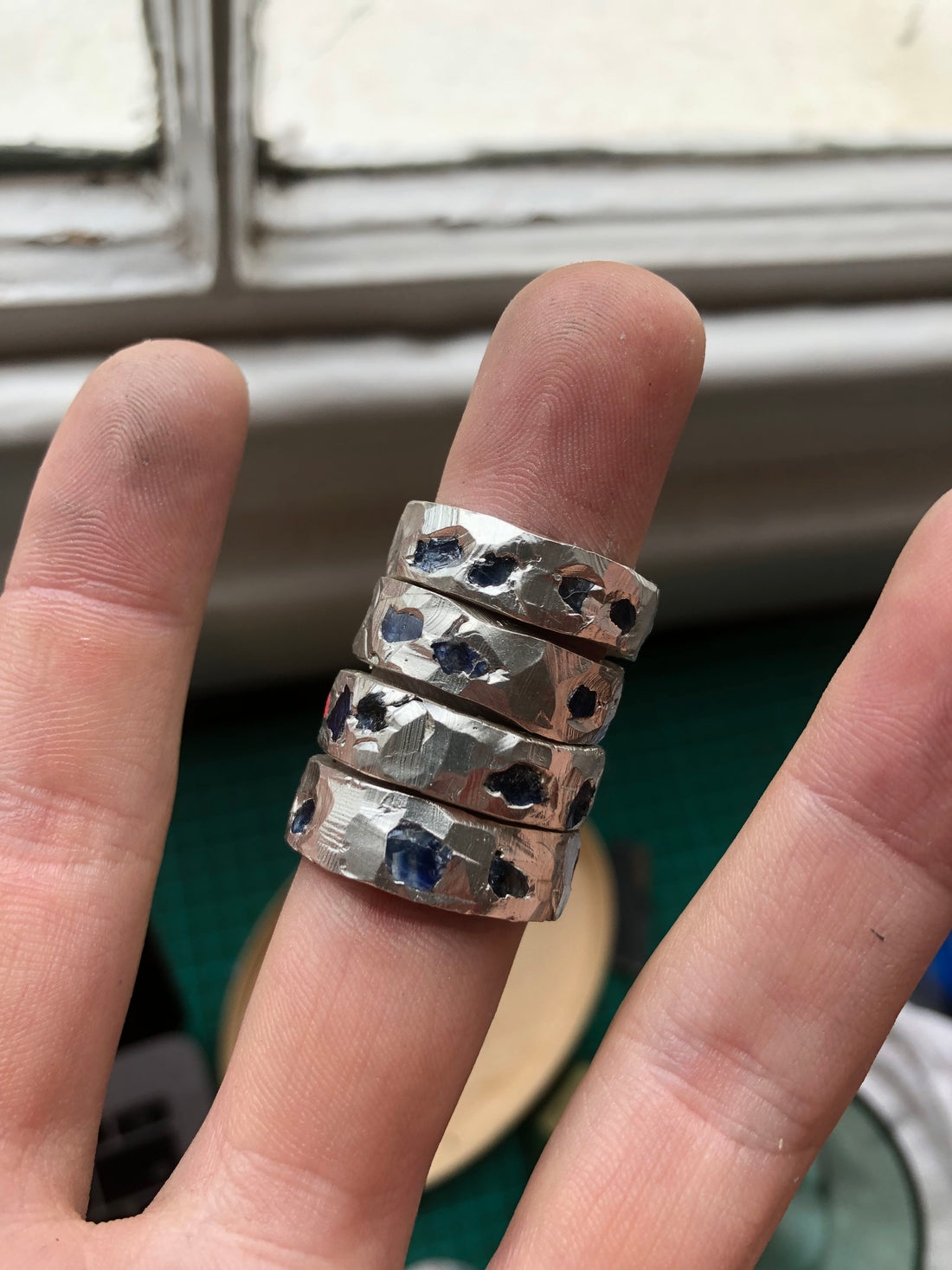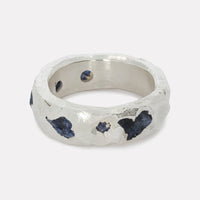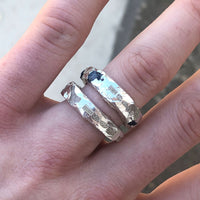 RAW BLUE SAPPHIRE SCATTER BAND
Description
SIZE GUIDE
Details
A celebration of natural beauty in its rawest form, the Uncut Blue Scatter Band is truly one of a kind. No two sapphires used to make this ring are the same, as these natural stones vary in hue, size and shape, meaning that your ring is entirely unique.
Composition: Recycled .925 Sterling Silver, Sapphire.
Dimensions: Height 6-7mm / Thickness 2-3mm 
*Please note these dimensions are averages and may vary depending the on size of the ring and the unique made-to-order nature.
Extra Small - UK/K, US/5.25, EU/50
Small - UK/N, US/6.75, EU/54
Medium - UK/P, US/7.5, EU/56
Large - UK/R, US/8.5, EU/59
Extra Large - UK/U, US/10, EU/62
Custom - Please provide your desired size in the cart notes if not listed above.
All pieces are handcrafted to order therefore non-refundable. Please allow 4 - 6 weeks for your piece to be delivered.
This piece is made using precious materials and therefore should be treated with care. Surface scratches and marks are normal through wear and time, but please store items separately and clean regularly with a metal specific cloth to ensure top condition.
*Please note, if you are viewing the website from the United Kingdom, all prices displayed include VAT (20%). For customers viewing the website from outside of the UK, taxes have been deducted from the price shown but please note that any duty and taxes that may be due in the country of destination, are the responsibility of the customer.*