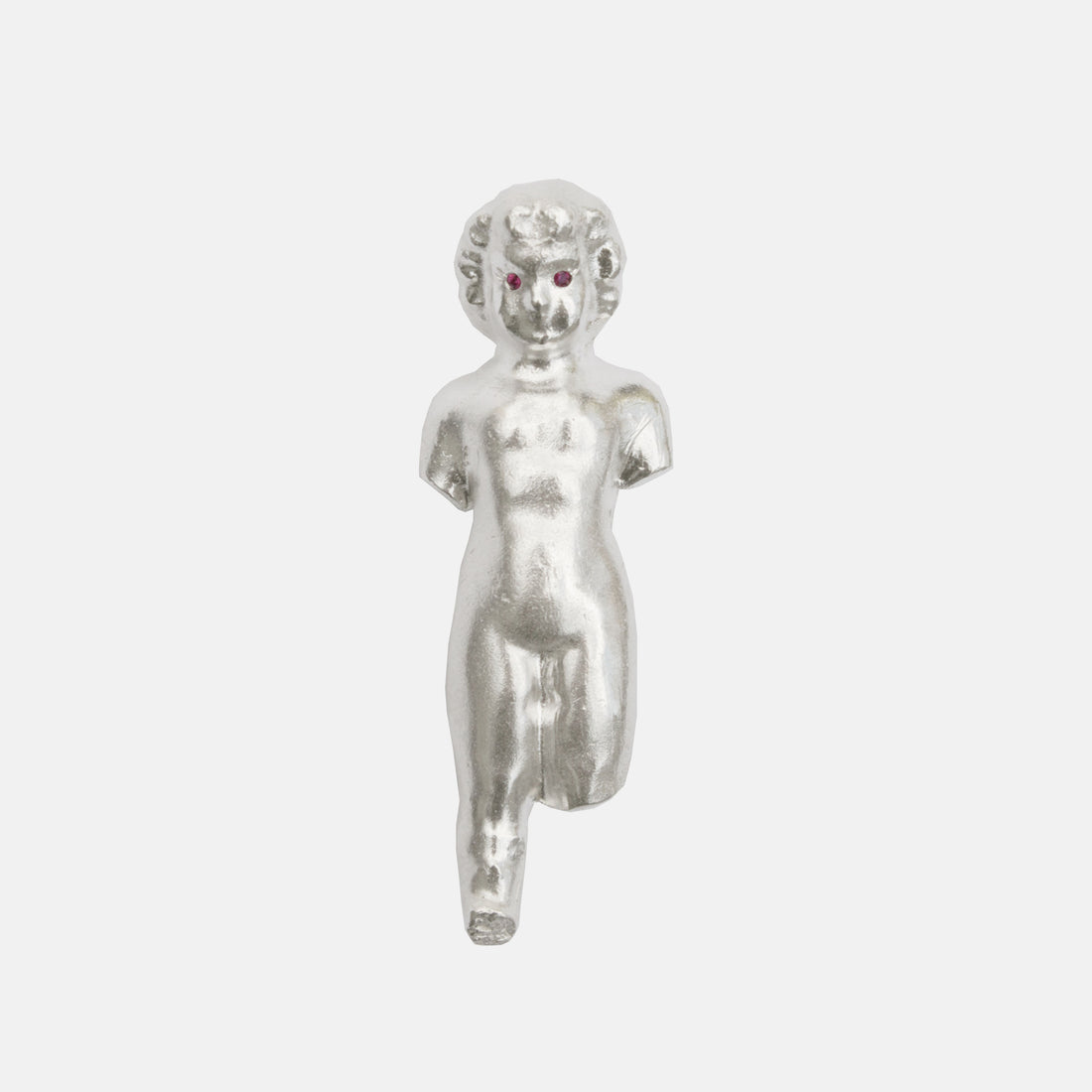 50 grams of solid recycled silver. Inspired by an antique porcelain doll this brooch features a fitting on the back so it can be attached to garments. Two small round-cut rubies have been set in her eyes.
L x 60mm W x 20mm D x 20mm
Recycled .925 Sterling Silver.
All pieces are handcrafted to order and therefore non-refundable. Please allow 4 - 6 weeks for your piece to be delivered.
This piece is made using precious materials and therefore should be treated with care. Surface scratches and marks are normal through wear and time, but please store items separately and clean regularly with a metal specific cloth to ensure top condition.
*Please note, if you are viewing the website from the United Kingdom, all prices displayed include VAT (20%). For customers viewing the website from outside of the UK, taxes have been deducted from the price shown but please note that any duty and taxes that may be due in the country of destination, are the responsibility of the customer.*